TERRA - New TERRA collection by JK Klett is inspired by the idea of appreciation of and connection with nature. It awakens sense of harmony, tranquility, freedom and also confidence. Interest in healthy planet and humanity is visible in philosophy and colorfulness of print inspired by planet Earth. Designed and manufactured from luxurious silk, soft cottons and recycled polyesters and revolutionary tencels, TERRA is genuine investment into fashion and environment.






Collection Matrix Autumn / Winter 2019 with its digital design in limited print ingeniously connects timelessness with the world of new technologies. Online underground and flow of internet energy that surround us have left infinite and constant inspiration footprint on exclusive textiles the collection is made of. Pattern designs are represented strictly and with minimalism, but with precision and emphasis to detail and comfort, so specific to all JK Klett creations. Matrix is a convenient step into digital world.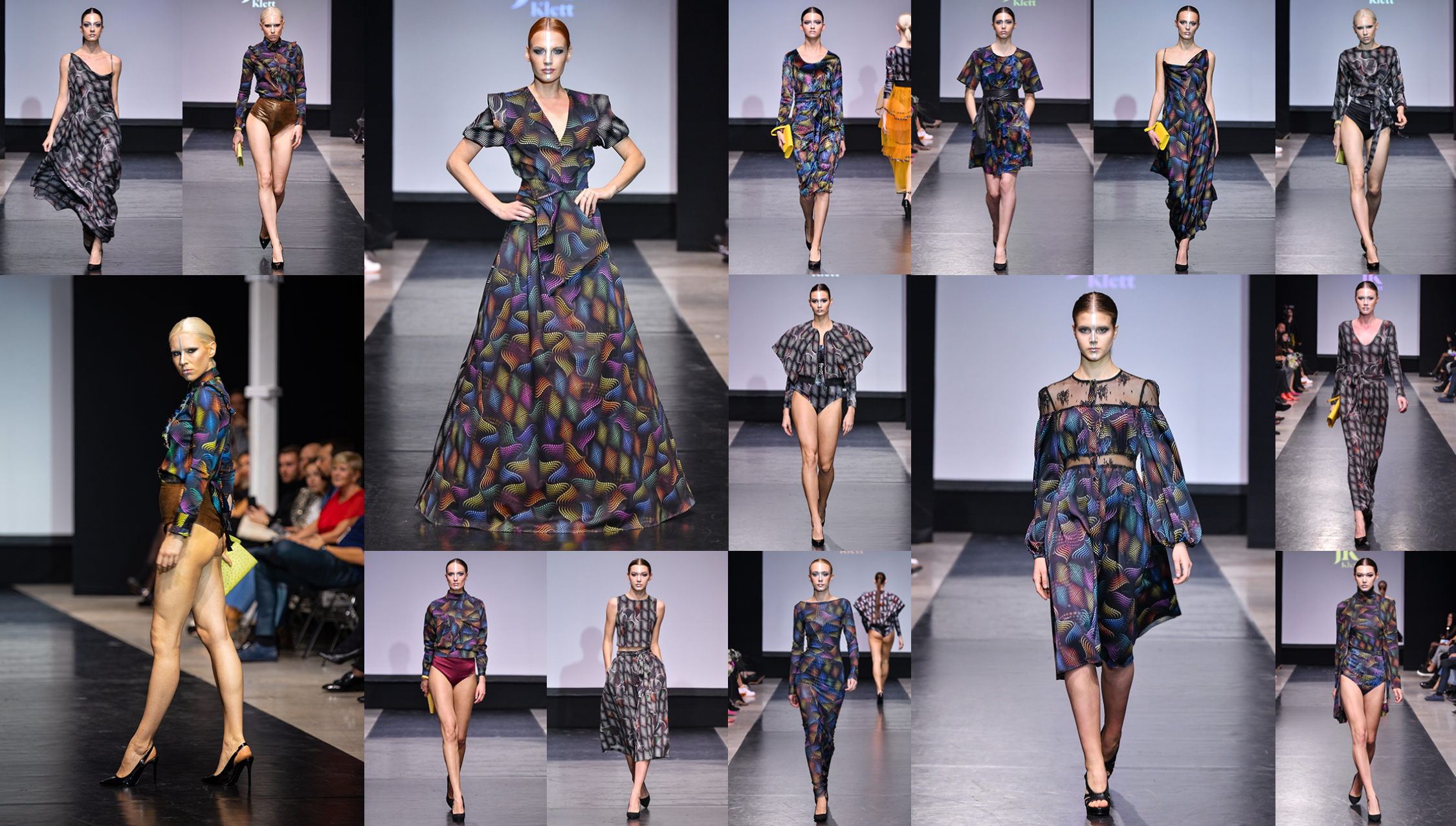 Jitka Klett's early idea creating Espirity collection is to point towards chaotic atmosphere of era and our ability to pause and offer some thoughts about our own existence. Once again she is expressing her own incomparable style in which art and fashion are exceptionally connected by creating harmony, while drawing inspiration from artworks of abstract expressionist and calligrahpy artist from Middle East Irfan Haider Mirza and the emotions surrounding us throughout. Collection is enriched with accessories in form of stylish handbags and shoes, complemented by furs and for the first time introduces her own denim line.